The
Joint Committee on Access and Forensic Services
 develops recommendations for the bed day allocation methodology, the bed day utilization review protocol including a peer review process and advises on a comprehensive plan for coordination of forensic services. Members appear below. There are several vacancies.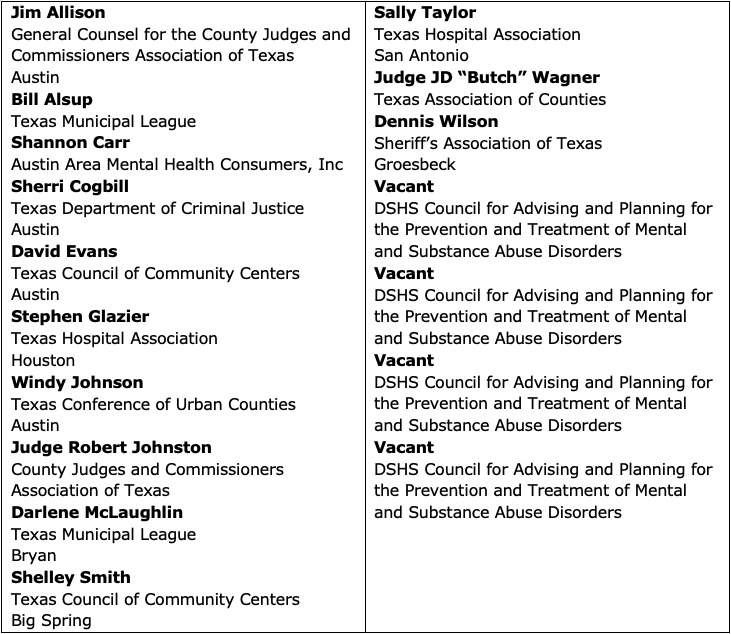 Opening remarks and introductions
. The meeting was convened by Stephen Glazier, Chair.
Approval of minutes from January 29, 2020 committee meeting
. The minutes were approved as drafted.