The
Maternal Mortality and Morbidity Review Committee
 studies maternal mortality and morbidity by studying and reviewing cases of pregnancy-related deaths and trends in severe maternal morbidity, determining the feasibility of the task force studying cases of severe maternal morbidity, and recommending ways to help reduce the incidence of pregnancy-related deaths and severe maternal morbidity in Texas. Members appear below.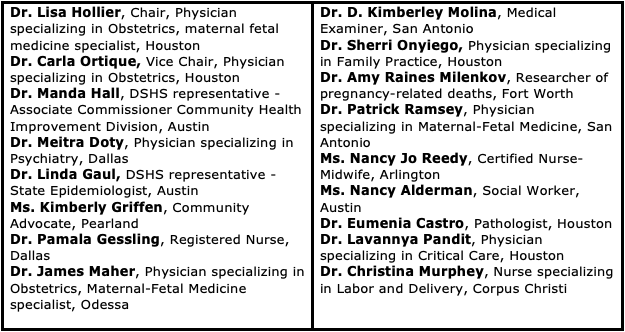 1. Call to Order and Determination of Quorum.
Dr. Hollier convened the meeting on March 6
th
, 2020. A quorum was established.
2. Welcome and Introductions.
Members introduced themselves.
3. Approval of December 6, 2019, Meeting Minutes.
The minutes were approved as