The
Texas Autism Council
 advises and makes recommendations to state agencies and the state Legislature to ensure that the needs of persons of all ages with autism and other pervasive developmental disorders and their families are addressed and that all available resources are coordinated to meet those needs. Members appear below.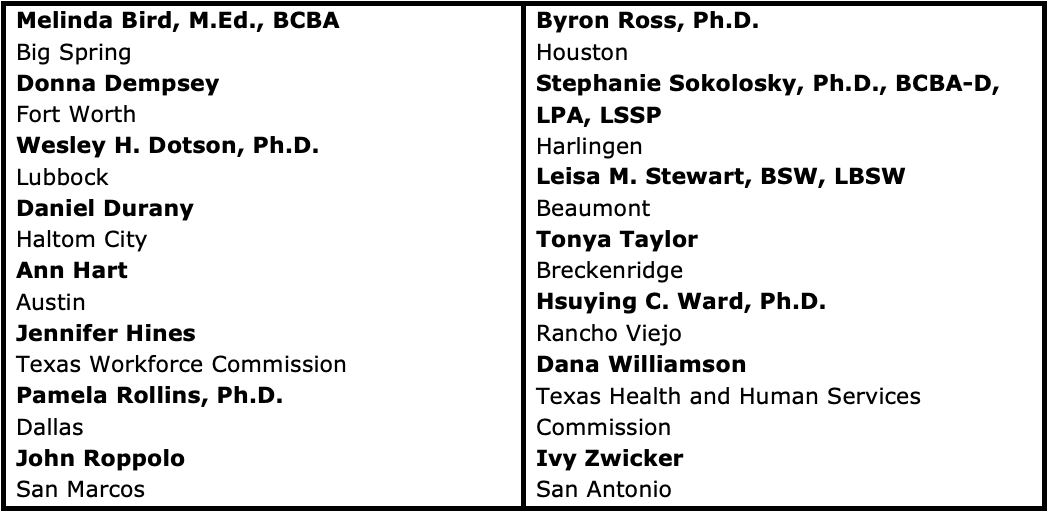 Welcome, call to order, logistics and opening remarks
. The meeting was called to order by Wes Dotson, Chair. Dr. Dotson stated this would be his last meeting, as he is moving to the University of Missouri. A quorum was established.
Adoption of the December 3, 2019, meeting minutes
. The minutes were adopted as written.
Implementation of the Medicaid Autism Services benefit
.
As