Texas Insight is excited to offer our subscribers a critical resource for providers, legislators, and industry experts: The Market Intelligence Data Workbook. 
Contact Texas Insight today to purchase this data-rich tool.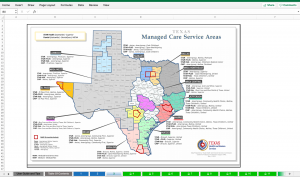 This workbook assembles select public data to help interested parties identify and visualize performance in Texas Medicaid and CHIP. It packages and displays multiyear data sets from disparate public sources and maintains updates as the source data is updated. With this tool, individuals or organizations can better understand Texas Medicaid Managed Care performance across different critical dimensions—market share, spending, quality, and efficiency. Because Texas is continuously moving toward performance-based contracting, understanding relative value is critical.
The best part is— it's easy to understand and use. As it's built in an Excel format, this data packaging consists of simple pivot charts, pivot tables and worksheets of comparative data across dimensions of cost, membership, and quality.
To learn more about the workbook, please listen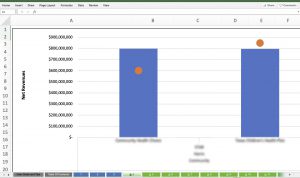 to Texas Insight's latest Healthcare Talks podcast episode, "Texas Medicaid: The Market Intelligence Data Workbook," where Texas Medicaid experts Billy Millwee and Matthew Ferrara guide us through the document and the value it provides to operatives in the healthcare space. Find the episode on our website or wherever you get your podcasts.
If you or your organization would like to purchase this tool, give us a call at 512-478-7500, or send an email to info@txinsight.com.